Here's everything you need to know about Virgin Media, including what its broadband, phone, TV and phone plans have to offer, plus how to get the best deals
Virgin Media was the UK's first provider to offer broadband, home phone, TV, and mobile plans.
Today, it owns and operates its own fibre optic cable network, letting it deliver superfast broadband to swathes of the UK. Is the country's most 'supercharged' broadband company the one for you? Read on and we'll take a look at what you can expect from Virgin Media.
What broadband and TV deals can I get from Virgin Media?
Virgin Media fibre optic broadband
All of Virgin Media's broadband options are fibre optic, making them lightning fast and super reliable. They also come with unlimited downloads so you can stream, game, and browse without worrying about hitting the usage cap.
A range of speeds are on offer: M50 (average speed 54Mbps), M100 (average speed 108Mbps), M200 (average speed 213Mbps), M350 (average speed 362Mbps), M500 (average speed 516Mbps), the Ultimate Oomph bundle (average speed 630Mbps), and, if you're lucky, Gig1 (speeds up to 1Gbps).
Regardless of the package you choose, you'll some extras thrown in as well. There's internet security with Web Safe and F-Secure SAFE, ten email addresses with Virgin Media Mail, and Wi-Fi on the London Underground.
Virgin Media broadband works through its own cables, meaning a truly landline-free broadband connection is available. It's also one of the only providers to offer nine-month contracts for students, and 30-day rolling contracts for people who need a short-term broadband solution.
The catch with Virgin Media is that it isn't available everywhere. You can use our postcode checker to see if you can get it in your area.
Virgin Media TV
TV packages from Virgin Media are some of the most comprehensive available, second only to Sky. The smallest come with 100+ channels and tons of on-demand content, while the biggest have 230+.
And there's always the option to include Sky Sports, Sky Cinema, BT Sport, extra kids' TV, Asian channels, and premium sports packs.
When you sign up, you'll get a Virgin TV 360 box – a brilliant piece of telly tech. it brings all the TV available to you together in one easy-to-navigate place, including catchup and on-demand services. It has individual profiles for everyone in the household, voice search, 4K-readiness, and more.
All TV packages include Virgin TV Go, so you can watch the channels you're paying for wherever you are on your smartphone, tablet, or laptop. There's the option to add more, so you can enjoy TV in multiple rooms, though this will cost extra.
Check out our complete guide to Virgin Media TV channels to see what else you can get.
Virgin Media home phone
Virgin Media's line rental comes with a few different phone packages to choose from: Talk Weekends, Talk More Weekends, Talk More Evenings and Weekends, Talk More Anytime, and Talk More International Anytime.
All include free weekend calls to UK landlines and mobiles, but if you're chattier than that, you'll want one of the bigger packages. Talk More Anytime includes anytime calls, for instance.
Virgin Media Big Bundles
The Virgin Media pièce de resistance is its Big Bundles: combo packages that include TV, broadband, and home phone. All the cutting-edge tech you could ask for, and whatever extra services your household wants, are all included.
Bundling together all your services lets you save money, and enjoy a smooth experience from a single provider on a single bill.
There's a little bit of flexibility, but the best way to save money is to choose one of its ready-made Big Bundles with components that fit you.
Virgin Media Volt Bundles
As a so-called 'quad-play' provider, Virgin Media offers TV, broadband, home phone, and mobile services. All of which can be bundled together in a single money-saving package.
Unlike its regular Big Bundles, Volt bundles give you an extra treat: O2 mobile deals. By bringing them all together in a single bill, you can save even more cash, and get access to even better deals.
Virgin Mobile
Whatever kind of mobile plan you need, there's a good chance Virgin Mobile will offer it. There are pay monthly, pay as you go, SIM only, and mobile broadband plans, and a good range of handsets - including fancy iPhones and Samsung Galaxies. Existing Virgin Media customers can get price breaks on mobile deals too.
Can I get Virgin Media deals in my area?
Virgin Media is pretty widely available, but sadly its network doesn't reach absolutely everywhere just yet.
Millions of UK homes and businesses are covered, so there's a very good chance you can get a deal in your area – but that isn't a guarantee.
You can check if Virgin Media is available where you are by using our postcode checker.
Compare broadband deals in your area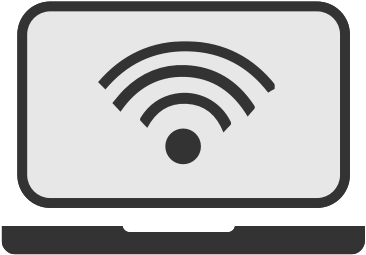 Our best Virgin Media deals
Virgin Media pros and cons
Pros
Can save money by combining services in a ready-made Big Bundle or Volt package
Very flexible packages with lots of options, so you can customise them exactly as you want them
TV and broadband packages available on rolling 30-day contracts
Even the cheapest package can handle a large household streaming, gaming and downloading at the same time
Broadband doesn't require line rental, meaning a broadband-only option is available
One of the most comprehensive TV providers in the UK
All home phone packages include free weekend calls to UK landlines, with the option to add more
Virgin Mobile is partnered with EE, meaning good coverage
Existing customers can get discounts on mobile plans
Internet security with broadband packages, in the form of Web Safe and F-Secure SAFE
Lots of extras are included (like Virgin TV Anywhere) or can be added on (like Sky Cinema)
Cons
Virgin Media has less extensive coverage than other national broadband providers - use our postcode checker to see if you can get it
Not the cheapest - providers like Plusnet or TalkTalk may offer better value deals if you don't want all the bells and whistles
Costly installation fees can apply
All those complicated options can make choosing a package a tad confusing
See our full Virgin Media review for more.
How does Virgin Media compare against other providers?
The main thing to consider with Virgin Media is that it runs on its own independent network, so it sadly isn't available everywhere. Most other broadband providers – including BT, Sky, TalkTalk, and Plusnet – use BT's Openreach network, and are therefore more widely available.
But if you can get Virgin where you are, you're in for a treat. Its broadband offers the fastest widely available speeds in the country. Although some providers (such as BT) do offer broadband up to 1Gbps (1,000Mbps), you won't find these speeds in many places at all. On the other hand, millions can get average download speeds of up to 630Mbps with Virgin.
TV wise, Virgin Media is very comprehensive with hundreds of channels and some excellent tech on offer. The only TV provider to out-do it is Sky who offer even more.
About Virgin Media
Virgin Media is the UK's main cable provider, delivering high-speed broadband, TV, and landline services through its unique network of coaxial cables.
What was once Telewest in 1984 has expanded beyond its humble origins in Croydon, becoming Virgin Media as we know it today in 2006. It now reaches millions of UK homes and businesses, with headquarters in Reading, England.
Through a merger with O2, it also offers mobile deals on O2's network.
Can't get Virgin Media in your area?
Try another provider: